Customer Service Optimization Assessment
How do you help a customer service representative improve his or her effectiveness if you're not sure which specific skills needs to be learned or enhanced?
How do you target your CSR training at both the individual and organizational level?
How can you reduce your training budget while increasing effectiveness?
The Customer Service Optimization assessment and development guide helps service professionals pinpoint the specific skills, habits and attitudes they should focus on for improved performance. It includes an assessment of customer service skills in 12 categories… providing a graphical representation of each individual's unique strengths and growth opportunities.
Individual Assessment and Self-Paced Learning
Individual CSRs can complete the online assessment in less than 20 minutes, then be linked directly to training and development resources based upon their assessment results. A downloadable Development Guidebook helps to focus and structure their learning.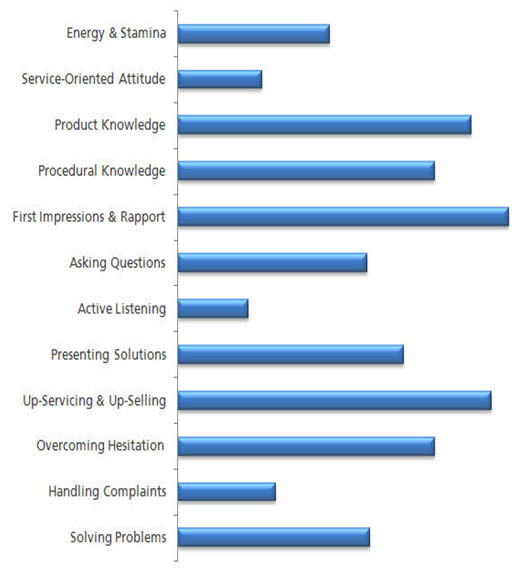 Not every skill category is equally important for every organization.
We work with you to understand your requirements for CSRs.
Self-administered, self-scored service skills assessment.
Fully validated and field tested*.
Development Guidebook
Facilitator Guide
Audio Reinforcement
Additional reinforcement resources available
Organizational Assessment and Targeted Training
When a group of CSRs completes the online assessment, a "Manager Dashboard" is available with robust reporting capability to run aggregate group reports by geography, division, business unit, work group, etc. These aggregate reports provide objective analysis of a group's service strengths and development needs. Based on the group results a broad range of training tools are available for targeted skill development:
e-learning courses
Audio CDs
Facilitator Guide (for onsite workshops delivered by your trainers)
Customer Service Optimization Clients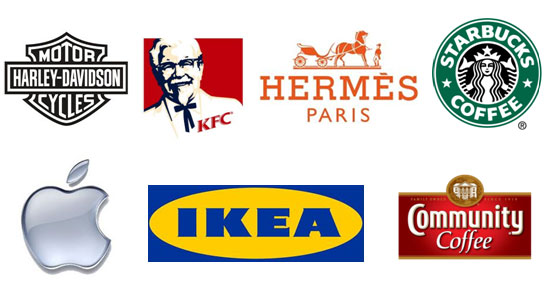 +120 Organizations
+4500 Individuals
+120 Training Events
Good training content isn't enough to ensure skill development that drives business results. At Success Story we work hard to ensure that all of our training content is researched, validated and field-tested, we also know that having the right training content is only the beginning of a solid learning initiative. When it is critical that your training efforts can be counted on to deliver a specific business outcome, we recommend a 7-Phase Learning Model.
This approach is designed to ensure your training effort and investment is targeted to the development of high-leverage skills, habits and attitudes - those that will have the greatest tangible impact on your business results.
Because all of our resources and programs are developed with this approach in mind, the execution of this training methodology can be easy and cost-effective.
"For several years now we have applied Frontline Learning's 7-Phase Model to every mission-critical training initiative, and the results have been impressive. It is so much easier now to justify our training investments because we have a solid track record of producing results and showing a positive impact on the business."
Director of Organizational Development, Jostens, Inc.
This approach begins with Assessment – determining a baseline of current skill sets and development needs. Success Story has developed a broad range of online assessments targeting selling, customer service, communication, team building, leadership, emotional intelligence, learning styles and behavioral styles. We also develop custom assessments for clients who have unique needs or circumstances.
"We look forward to serving your organization and exceeding your expectations"