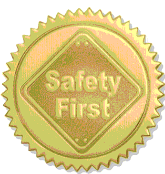 Why should you train your staff in Workplace Safety Optimization? Isn't it just an additional cost? Training your staff in workplace safety has numerous benefits for both the organization and the individual.
In today's highly competitive and fast paced world, organizations are realizing the enormous price of an unsafe workplace, not only financially but also in loss of credibility, quality employees, reputation and revenue.
A genuinely great organization must be completely aligned around values and principles that unite the organization and advance it to immense height. There is clear evidence that effective health and safety management contributes directly to overall business success.
Safety for the sake of protecting people is a way to show that human beings are truly important. Great leaders use safety as a priority and to demonstrate that zero accidents/injuries are not about the bottom line, but about people. Safety is not a priority, it is a precondition.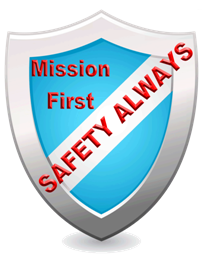 Workplace Safety Optimization (WSO) is about transforming the way organizations think about safety and Loss Prevention. Success Story will alter the way safety and loss prevention is viewed in your entire organization from the executive team to the front line employees. Applying our proven 7 phase learning model we are able to implement a culture of safety mindedness and produce employees who understand that safety is about people getting hurt and dying not about saving the company the price of costly mistakes.
The WSO program starts with identifying the culture of your organization. To measure your organization's safety level, assessments are used such as DISC Behaviors, engagement, Motivation, Culture, and Perception surveys. These assessment and surveys determine your baseline organizational culture and Individual traits that make up the existing safety culture of your organization.
We will identify the risk takers and why they take risks, and then examines how our thoughts, beliefs, paradigms and programming along with our emotions, learning and external influences are affecting our safety consciousness.
We will analyze and discuss the case study of ALCOA, one of the safest companies on the planet as well as your company's specific case studies to show how within an organization as the culture changes the safety profit / loss profile changes, and how safety can not only save lives & money it will actually become a revenue generator.
WSO program is essential for any organization that strives to be the Safest, most productive and more profitable organization in their industry.
You will gain the following 10 practical proficiencies:
Making Safety a Personal responsibility
Types of Hazard and Inspecting
Intervention procedures
Recognition of safety minded individuals
Mentoring and safety partnering
Reporting accidents and Near Misses
Lessons from current and past accidents
Effective safety communication
Sustaining a culture of safety
Leadership role in Safety
Your organization will enjoy the following Banefits:
Happy & confident workforce
Superior employee morale
Employee retention
Responsible workforce
Learning Best Practices
Compliance importance and methodology
Increase in Productivity
Reduction in Expenses (time loss & damages)
More vibrant and engages workforce
"We look forward to serving your organization and exceeding your expectations"