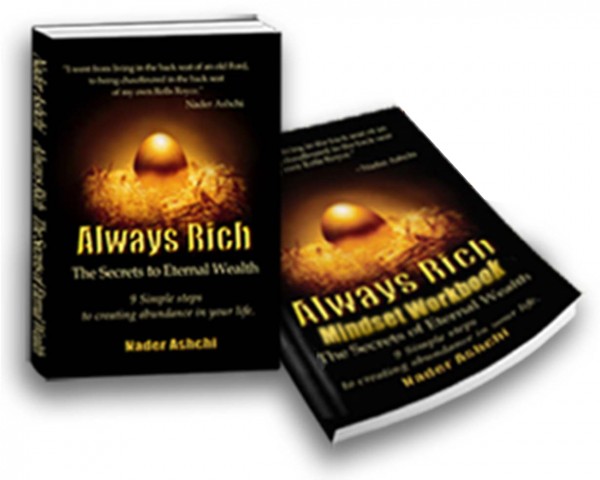 Win every time.
This program is in addition to the book, "Always Rich - Secrets to Eternal Wealth", written by Nader Ashchi. It is designed to transform the lives of individuals and for use in a corporate environment - for individuals and organizations. ARM training materials are integrated into the training program for corporations ARSO.
This program has one simple goal:
indicate a clear and unambiguous way to a successful life and learn how to move around in it.
We'll show you how to gain access to a life full of all the best - abundance, creativity and satisfaction. ARM will teach you to use out of your mind to a much greater extent and with much better results than ever before. This way you will know how to make yourself a more satisfying life.
Most of the material for personal development contains valuable information and advice. However, the lack of specific tools and effective practical application are often on the road to success, resulting in discouragement and stops in the area - often when you are on this success just one step.
ARM is no proven ways - including a simple, clear methodology for creating new habits - activities that lead to success. We managed to create a kind of "road map", which makes it by proper proceedings and perseverance, reference the real and measurable success.
Would you like to get paid within a month as much now in a year?
Do you want to consciously direct your life, and not rely on blind luck?
Is the past wyznacza?e? goals and you could not reach them?
Do you want to change it?
Want to build a successful business / career?
Do you think that current training does not improve your results?
Always book includes Rich Book & Workbook and 4 sessions with a coach.
"We look forward to serving your organization and exceeding your expectations"