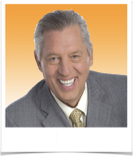 Nader Ashchi Has teamed up with the internationally recognized leadership expert, John Maxwell.
Success Story has coaches on its team who are Licensed and certified to utilize, present, coach and train on the world's most effective Leadership Development materials available on the market today.
John Maxwell speaks throughout the world inspiring hundreds of thousands of leaders. John is a natural born teacher who loves to challenge and motivate audiences with real-life stories, humorous anecdotes, and rock solid principles that he backs up with his live-it-out approach.
John has spent the last 40 years inspiring numerous Fortune 500 companies, national trade associations, non-profits, and educational institutions. Many of these clients ask John to return because of his ability to deliver fresh content and continually inspire his audiences.
EXPERTISE & TOPICS
John has authored over 75 books on the topics of leadership, teamwork, relationships, attitude, success, personal growth, and communication. He works to tailor each presentation to the needs of his specific audience. Here are some sample "talks":
THE 5 LEVELS OF LEADERSHIP.

THE 15 INVALUABLE LAWS OF GROWTH.

THE 17 INDISPUTABLE LAWS OF TEAMWORK.

THE 21 IRREFUTABLE LAWS OF LEADERSHIP.

BECOME A PERSON OF INFLUENCE.

DEVELOPING LEADERS AROUND YOU.

EVERYONE COMMUNICATES, FEW CONNECT.

GOOD LEADERS ASK GREAT QUESTIONS.

HOW SUCCESFUL PEOPLE THINK.

INTENTIONAL LIVING.

LEADERSHIP GPLD.

PUT YOUR DREAM TO THE TEST.

HOW TO BE A REAL SUCCESS.

SOMETIMES YOU WIN SOMETIMES YOU LEARN.

THE 360° LEADER.

TODAY MATTERS.

WINNING WITH PEOPLE.